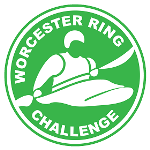 When:
2018-06-24T00:00:00+01:00
2018-06-25T00:00:00+01:00
Where:
Worcester Canoe Club
The Boathouse/Grand Stand Rd
Worcester WR1 3EJ
United Kingdom

Sunday 24th June, Full day paddle. Some people may camp the night before near to start.
Speak to Mark James at the club for more info or see below:
THE CHALLENGE: Paddle this circular route down the River Severn and on two separate canal networks.
Distance:  21 Miles
Time: 3.5 – 8 Hours (approx)
Portages and Locks: 32 locks, one weir portage and 3 tunnels
Hazards: Make sure you get out well in advance to portage Bevere weir on the left hand bank. There are three tunnels on this route. If you intend to paddle through them you must ensure you have a forward facing, bright white light, switched on as you go through.
OVERVIEW:  Follow a twenty one mile circular route, starting on the River Severn and taking in a variety of waterways. With thirty-two locks (some of which can be portaged in clusters) one weir to portage and three tunnels along this challenge route, it will be a tough day on the water.
This trip was not possible, for many years, until 2011 when the Droitwich Canals were reopened, having been officially abandoned some seventy years before.
The Worcester Ring is a popular weekend route for canal boaters and also a yearly challenge race, run by Worcester Canoe Club. The race runs each July and you can find more information here.
ROUTE DETAILS:
Start/Finish Location:
Worcester Canoe Club Grandstand Road Worcester WR1 3EJ
The canoe club is at the end of Grandstand Road.
Parking is available on Grandstand Road for free, if there is any, or in the pay and display car park at the start of the road.  There is a toilet and café opposite the car park (or ask at the club if it's open).
Please do not use the canoe club and rowing club car park